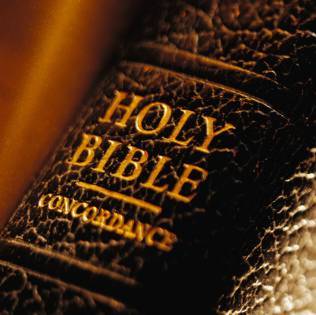 I promised a sequel to my
first post
about Christians and premarital sex. So here it is! In this post, I will consider the theological reasons many Christians oppose premarital sex.
These theological reasons have to do with the Bible. So the important question becomes, what does the Bible have to say about premarital sex? There are several passages cited in favor of the idea that the Bible prohibits premarital sex. One comes from the Song of Solomon: "Daughters of Jerusalem, I charge you: Do not arouse or awaken love until it so desires." By itself, this passage does little to prohibit premarital sex. Perhaps two people feel that love is truly ready to be awakened by having sex prior to their wedding day.
There are several passages that condemn sexual immorality. One is: "Put to death therefore what is earthly in you: sexual immorality, impurity, passion, evil desire, and covetousness, which is idolatry." (Colossians 3:5). Another is "I fear that when I come again my God may humble me before you, and I may have to mourn over many of those who sinned earlier and have not repented of the impurity, sexual immorality, and sensuality that they have practiced." (Corinthians 12:21) Of course, that leaves one to wonder what constitutes sexual morality since the passage does not explicitly tell us. It is hard to see the Apostle Paul or Christ approving of one-night stands to be sure, but would two people in a committed relationship who are not married and who are monogamous be engaging in immorality by having sex? It is hard to know because premarital sex is never mentioned; homosexuality, adultery, and even sons sleeping with their mothers are, by contrast.
A catch-all passage is "do you not know that your body is a temple of the Holy Spirit, who is in you, whom you have received from God? You are not your own; 20 you were bought at a price. Therefore honor God with your body," (1 Cor. 6:19-20)." Essentially this passage tells us that believers are not to do anything which God would disapprove of. Many times, people have sex more out of impulse or physical desire than out of love. As I stated earlier, it is hard to envision God approving of hook-ups rampant in fraternity basements or one-night-stands. But again, what about the couple who is committed to each other and genuinely feels like they are in love? Are they really dishonoring God?
We know that the Bible does not approve of casual sex. The apostle Paul endorses marriage, but only so that people will not be consumed by passion. In other words, it would be better for people to marry so they do not spend all of their time thinking about sex or seeking their next partner. This is the best evidence I see for a prohibition on premarital sex. Constantly thinking about/engaging in sex outside of marriage is sinful, which is the reason why Paul condones sex within the bounds of marriage.
Of course, in addition to the theological case against sex, Christians make a practical case, which I covered
here
. What do you think? Does the Bible prohibit premarital sex?